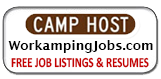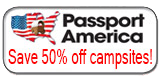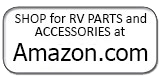 Top 10 Tips For RVing With Pets 2023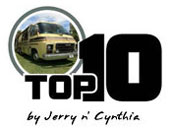 If you have a dog or cat and want to know if you can take it RVing with you, you can! Many RVers have their pets with them and this page will help you and your pet be safe and have a great camping experience. If you're ready to start RVing with cats or dogs, read on!
[ Click here for pet supplies at great prices! ]


Make sure vaccinations are up-to-date.
Visit the vet before you go on your trip. Make sure your pet is current on all shots and medications. Keep a good supply of necessary pet medicines with you as you travel.


Know the park or campground pet policy.
Call ahead or look on their web site for the pet policy. Yes, the policy applies to you if you have a pet so please do the park and your fellow RVers a favor and abide by it.


Pick up after your pet.
If your pet does his business, it is your job to pick it up. Don't pretend to pick it up, really pick it up and dispose of it in a trash container. You can get pet leashes that have poop bag holders built in at any major pet supply store. Bag refills are cheaper at Walmart and even cheaper on eBay.


Have pet health records handy.
If something happens to FiFi on the road, the emergency vet you go to will want to see the pet's health records. Your vet will print them out for you so you will have them.


Keep your pet on a leash at all times.
Never let your dog run free no matter how well trained you think it is. If your dog bites someone, you can count on being sued and your dog will be impounded. For one minute of carelessness, you could lose your dog and your RV.






Keep your pet quiet!
Train your dog not to bark excessively, or at all. If you don't, you just might end up having to deal with some very disgruntled people who may not be very nice. You may also get kicked out of the park.


Do not leave your pet unattended.
You wanted to bring the pet with you, so keep it with you. If it is crate trained, it is OK to leave it INSIDE your RV if you have the A/C or heat running. If it decides to start barking the minute you leave, you may be asked to leave when you return to your RV.


Train your pet to be social and friendly.
You will encounter other animals, adults, kids and who knows what else while at a campground or RV park. Your pet should be trained to be social and friendly. If your dogs bites someone or attacks another pet, you will suddenly have legal problems like in #5.


Microchip your pet.
If your pet does get lost, a microchip will make it easier for it to be returned to you. Most veterinarian offices can scan a lost pet and look in a database for your contact info (if you keep it up-to-date). A collar can be lost or easily removed, but a chip can't.


Always keep ID and rabies tags on your pet.
Some states have very strict laws about this, so keep an ID tag with your contact info on it and also your pet's current rabies tag.
If you follow these simple tips... you, your pet and everyone you encounter will have a much better time camping. If you enjoyed this article, please share it using the buttons that are near the top of the page.