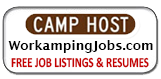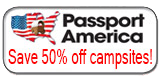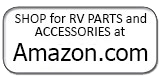 Top 10 RVer Activities and Things To Do in 2023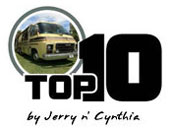 If you spend a lot of time in a van or RV, you may wonder what all you can do with that time. Cheap RV living doesn't mean life is boring or that you are missing out on anything, it means you are free to do whatever you want to do with all the free time you have. Here are some great things that RVers do while RVing...


Doing nothing.
That's right, the number 1 activity of RVers is doing absolutely nothing. This could be taking a nap, sitting under the awning, watching a campfire burn, reading a book, watching other campers, etc. It's great fun, you should try it some time. There's nothing better than having nowhere to go and all day to get there!


Sightseeing
Driving down scenic roads, visiting waterfalls, finding old buildings, gazing over a meadow, etc. RVers love to look at things and thankfully there is lots to see in this great country of ours.


Tourist Attractions
Disney World, Sea World, Six Flags, The World's Largest Ten Commandments, a chicken made from car mufflers... you name it, and it is out there. RVers love to have fun and there is an almost infinite number of tourist attractions to see across America.


Socializing
We love to talk to other RVers. As soon as we get setup, we're off to meet the other campers. Often times, other campers will come to you while you are still setting up just to say Hi and see if you need any help. Everywhere you go, there's a new RV friend at the next campground.


Shopping
Outlet malls, flea markets and roadside stands... we love to stop and shop for that one of a kind item. And some of us just like to browse.






Hobbies
Geocaching, metal detecting, gold panning, motorcycling, bicycling and crafts... just a few of the things RVers do to pass the time. What's your favorite hobby?


Photography
Almost everybody has a camera. Pictures are memories and as we get older, we need the pictures to jog our memories! Many like us are just amateurs with simple digital cameras while others have expensive equipment and take stunning photographs to sell.


Hiking
Trails, trails everywhere. Short ones and long ones, any length to suit your hiking needs. They range from flat and easy to steep and rugged. Many campgrounds have their own walking paths and the state and national parks have trails to challenge the most seasoned hiker.


Playing Games
Cards, Monopoly, Corn Hole, Washers and more. When you get a fun group of RVers together, games are a great way to pass the time.


Eating and Drinking
Everywhere you go there are restaurants, diners, drive-ins and dives. Korean food, Mexican food, Chinese food, American food and more. One of the best burgers we have ever had was a little roadside stand all by itself in the mountains of North Carolina. No matter what your taste or what your beverage of choice is, you'll find it as you travel.
These are just our opinion and yours may vary. If you enjoyed this article, please share it using the buttons that are near the top of the page.