Review - Eternabond Roof Repair Tape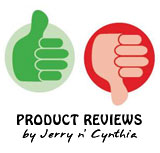 On most RVs, the seams are covered with globs of Dicor, a self-leveling roof sealant. It is poured on as a thick liquid and allowed to dry to form a seal. This type of roof sealant requires annual inspections to make sure it is still sealing and has not cracked. A much better solution is Eternabond Roof Repair Tape.
Eternabond Roof Repair Tape is extremely durable, it utilizes an advanced MicroSealant Technology with built-in primers and has a specialized white UV stable backing. It comes in varying widths from 2" to 48". The most common sizes used by RVers is 2", 4" and 6". It is perfect for all RV roof repairs and maintenance and is truly a one step process. Very little pre-cleaning is necessary (we used a cloth dipped in Acetone) and you can do all seams in about 2 hours or less.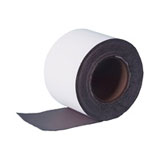 You can seal any rip, tear, or open seam in any surface with Eternabond RoofSeal. RoofSeal is the best solution for leak repair. It is the choice of professional roof repair specialists, on virtually all roof types including EPDM, TPO, hypalon, most PVC, modified, all metals, even copper and Kynar coated metals, tile, wood, concrete, etc. The specialized backing has proven to be UV stable, even after 19 years in full sunlight. Our MicroSealant has a built in primer which allows RoofSeal to bond with the surface it is installed on. Perfect for re-seaming all roofs, regardless of the material. RoofSeal makes a permanent water-tight seal.

Eternabond is warrantied for 10 years and is a permanent solution. Once you put it on correctly, you don't have to worry about it for 18-35 more years! We covered every seam on our camper and we'll probably use it around the refrigerator vent, the skylight and where the TV antenna is attached to the roof. Having Eternabond up there is like having peace of mind. No worries about leaks ruining your camper!

If you plan on keeping your camper for many years, you really should consider sealing it with Eternabond. No more roof cap leaks and no more edge seams leaking and causing rot in your camper walls! You can spend a little bit now on Eternabond or you can spend a whole lot later fixing leak damage.
Eternabond offers the following features:
Advanced MicroSealant Technology
Sizes from 2" to 48"
UV Protected White Backing
Many colors to choose from
10 Year Warranty
Installation Instructions Available
Visit the official Eternabond web site for more information.
Overall, we give Eternabond a 5 out of 5!

Shop for Eternabond at Amazon.com!
All Eternabond Products
Eternabond RoofSeal White 4"x50'
Eternabond RoofSeal White 6"x50'
Eternabond Microsealant Tape
Eternabond Roof Vent Install Kit
New comments have been disabled due to spammers.