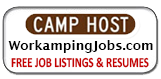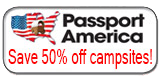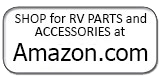 Ram ProMaster RV Camper Van Conversion - Accessories
If you are looking for the index page of the campervan project, click here.

This page documents things we did to the van (or items we added to it) during the conversion process that did not fit into one of the main categories listed on the project index page.

---

Window Tinting
Our van did not come with privacy glass, so anyone could see right in and there was no protection from the sun. We took the van to a local tint shop that carries the lifetime guaranteed SunTek film and had them tint the windows on both sliding doors, the rear doors as well as the cab doors. The rear doors have a defogger on them so we certainly had to leave this task to the professionals. The tint is very, very dark on the back (5% rating) and has a built in thermal barrier to protect against heat and UV rays. The cab doors have a 32% rating and also block out the heat and UV rays. Total cost for the tint job was $300 and it sure does look good!




Seat Belt Extenders
The seat belt latches on the van are down beside the seats and difficult to reach. Additionally, if you start the van and the seatbelt isn't fastened, it makes this extremely annoying beeping sound. These extenders instantly add 3 inches and prevent that buzzer from going off. Well worth the cost of $24.98!

---

Dash Cam
We already had a Mini 080x Dash Cam in the car, and we took that out when we traded it in. We installed it in the new van but apparently the heat got to it. The non-replaceable battery is dead so it won't keep the time anymore and it keeps telling us the videos need to be recovered. You know what that means? Yep, time for a new dash cam. We ordered a SpyTec A119 dash cam with a GPS logger. The resolution of this new camera is much better than the old one, plus there is no battery in the new camera. It uses a capacitor to keep the time. That does mean I have to crank the van at least once every 4-5 days.

A funny thing about this dash cam and how it almost didn't arrive. We ordered it from Amazon and got 2 day shipping on it. We ordered it late on a Tuesday and it was to be delivered that Friday. We get a notification on Friday saying the shipment was delayed as UPS accidentally routed our package to New Jersey (we are in Alabama). The new delivery date is now Monday. I notified Amazon and they instantly credited me the cost of the 2 day shipping. Monday rolls around and I get another notification that my package cannot be delivered today since no one was home. Yeah well, I was home the entire time. I was actually out in the driveway installing the new vinyl flooring in the van. A short time later I get another notification saying my package was delivered! I knew that couldn't be right so I went online to see what happened. UPS delivered my package which is addressed to me at my house, to the Joseph A. Bank store in Tuscaloosa! How in the world could they mix that up? I called Amazon and we got on a 3 way call with UPS to try to figure it all out. They called Jos A Bank and indeed they had my package. UPS sent a driver to go get it and I should have it by Tuesday... a full week after I ordered it. 2 day shipping ain't what it used to be.

---

Miscellaneous
Small things like wire, connectors, nuts & bolts, etc won't be listed out in detail. Lots of things we had on hand already and other things we had to run out and buy. We don't feel it is necessary to list all this small stuff or keep track of what it cost. That being said, we probably spent several hundred dollars on it. The real reason we don't know the total for this is we kept forgetting to keep track of it all.