Review - Cocoons Eyewear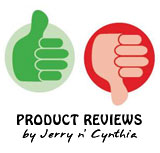 I wear prescription glasses and my options for sunglasses are few. I could use the little clip on thingies from Walmart or the huge grandpa goggles. Those kinda sorta do the job but they look really bad and have terrible lenses. There are other options but my budget for sunglasses is nowhere near several hundred dollars!
My main transportation as of this writing is a 220cc sport scooter. In states that have helmet laws, I just use the flip down sun visor that is built into my helmet. In states where there is no helmet law or when I am driving the motorhome, I need sunglasses to fit over my prescription glasses.
We were contacted by Live Eyewear and they said they would like to send us a pair of their Cocoons Sunglasses. We used the information on their web site to determine which pair would be best, and we settled on model
C422C
which has black frames and copper colored lenses. When our package arrived, we found they also sent us a tandem case and a cotton lanyard.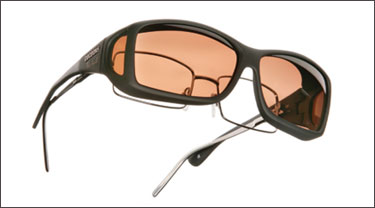 Since I measured my prescription glasses before ordering the Cocoons, I knew they would fit. I slid them on and they fit perfectly and did not put any pressure on my nose or temples. This was the first time I ever had copper colored lenses and that took a few days to get used to. The copper color really brings out the clarity and contrast of whatever I am looking at so I am glad I chose that color lens. In technical terms, the copper lens is a general purpose tint that heightens depth perception and object definition by effectively filtering scattered blue light to improve contrast. Copper features 16% light transmission.

I attached the ultra soft cotton lanyard and went out for a ride. The lanyard serves 2 purposes for me: 1) to keep me from losing my sunglasses should a gust of wind hit me when I look over my shoulder while riding; 2) they allow the sunglasses to hang around my neck when I take them off to go in a store. The difference with and without the Cocoons is amazing! I just love it when a product matches up with the advertising hype.
Every pair of Cocoons comes with a standard case, even ours. The tandem case that Live Eyewear provided us with has pockets for the Cocoons
and
your prescription glasses. It's a very nice case and definitely worth getting if you find the standard case doesn't quite suit your needs.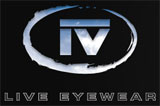 I've been using the Cocoons almost daily for several weeks now and I am very pleased with them. They met and even exceeded my expectations regarding functionality and appearance. If you're in the market for a great pair of sunglasses that won't break the bank (Cocoons average about $50±... a huge selection of sunglasses, snap-ons, flip-ups, passive 3D, sidekicks, clip-ons and accessories are available from the Live Eyewear site and also at Amazon (see below).
The Cocoons Eyewear C422C offers the following features:
Polarized UV400
Scratch Resistant
Flex2Fit Temples
Lifetime Warranty
Visit the official Cocoons Eyewear web site for more information.
Overall, we give the Cocoons Eyewear a 5 out of 5!

Shop for
Cocoons Eyewear
at Amazon!
New comments have been disabled due to spammers.