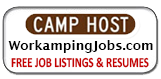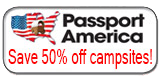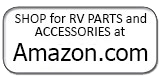 Tools to Carry in Your RV
It is often asked... "What tools should I carry?". There is no definitive answer as Murphy always goes with you on every trip. The tool you need is the one you didn't bring. However, we still carry a decent set of hand tools that will allow us to handle most problems that we encounter while on the road. Here's what we take with us...

The picture below is a tool set we purchased at Lowe's. It contains just about every basic hand tool you might need in an easy to carry case. Each side folds in to make a handy, portable carrying case. Weight is not bad at about 30 lbs. It has a lifetime warranty so if anything ever breaks, I can just take it to any Lowe's store and they will replace it. If you click the picture, you can enlarge it and see what all the kit contains. A comparable kit can be seen here.







In the picture shown below, we carry a few more essentials.





Not pictured:


Aside from a major vehicle breakdown, an axle breaking, etc... we can handle virtually any problem that may arise. The cost of the tools and the added extra weight is insignificant compared to the money we save being able to do our own repairs.