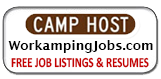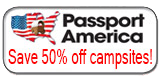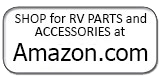 Top 10 Tips For Cheap RV Living 2023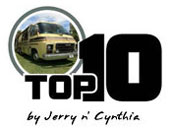 Cheap RV living is not a negative thing, it is a very reasonable thing. You don't really need a 2500 square foot house and you don't need all that "stuff" that clutters up your life. Trying to fill that void in your life with stuff will only leave you longing for freedom. That freedom can be found living in a van or RV. You can have the freedom to easily change locations, flee crazy neighbors, park on the beach and listen to the waves crashing on the shore, park in a forest and listen to the wildlife, or park on a street and be close to the hustle and bustle. Here are a few tips for cheap RV lving...


You don't have to have every amenity.
You absolutely do not need a satellite dish, mobile hot spot, the newest and biggest motorhome, etc. What you do need is a safe, comfortable dry place to eat and sleep. It can be a van or any type of RV. As long as you have access to restrooms, you can get by without having a bathroom in your van or RV. It may not be the most convenient thing, but it will do if you need to save money.


It is not necessary to stay at so-called "resort" parks or campgrounds.
Public BLM lands are perfectly fine as are state park campgrounds, national park campgrounds, county parks and the occasional Walmart parking lot stay. If you feel safe and the land owner or business proprietor is OK with you being there, go ahead and spend the night. Small campgrounds without the frills can be as low as $12 per night, even cheaper if you stay a month. Do a little research and you can save yourself a ton of money on camping fees. Click the Passport America logo in the right hand menu and sign up. That pays for itself in a week or less!


You can eat well without spending a fortune.
Stop eating out, that is a huge waste of money. Having a way to cook or even heat up food is a big money saver. If you are at a campground or RV park, just cook on your picnic table, weather permitting (assuming you have a portable cook-top). If not, heat up something inside. Buy from local farmers markets when you can as vegetables are important, cook things that can easily be used for leftovers or made into soups or stews. Heck, making 3 burger patties one day and using 1 or 2 in a stew the next day is great. Our meal plans can give you some ideas.


Fuel costs can be kept under control.
Although not as exciting as camping in a new spot every night or week, staying a month or more in one spot can mean significant fuel savings. This also gives you time to fully explore the area, seeing things you would have otherwise missed had you left already.


Trade a little labor for a free campsite and/or salary.
It is called workamping, or working while you camp. You can simply ask the manager of the park you are staying in if they need workampers or head over to WorkampingJobs.com for a huge list of available positions nationwide. We stayed at a resort in South Texas for over a year 100% free! The worst response you'll ever get is "no, we don't need anyone right now".






Be handy.
If you can fix your own RV, you are way ahead of the game. If you are skilled enough to fix other people's RVs, you can make some easy money... but don't do that unless you do quality work in a professional manner. Keep a basic set of tools with you at all times. The tools will pay for themselves in one use.


Stay fit.
Do simple exercises to keep your cardio up and to strengthen your muscles. Don't let yourself become overweight. Here is a link to the book The Beginner's Guide to Eating Healthy and Staying Fit. You don't need a gym membership or a gourmet kitchen to keep in shape. Staying in decent shape will ward off countless health issues as you age.


Staying in touch.
A cell phone is nice to have, but not a necessity. A deactivated cell phone will still call 911 and you can use it to connect to WiFi and send texts or emails, play games, etc. If you are in one spot for a while, good ol' US mail still works. If you need a bank account, get one at a bank that has branches wherever you plan to be. If you need to watch the news, an ordinary TV antenna will do the trick.


You can make money online.
Forget all the get-rich-quick schemes you see advertised, they don't work. If you have to pay money to get in on an opportunity, it is only a money maker for the person you send your money to. Set up a blog about any subject you are very familiar with and start blogging about it. Place Google ads on your site and join some of the free affiliate programs. It will take a little time for traffic to come but when it does, so does the ad revenue. You won't get rich but you can certainly earn enough to pay your living expenses.
If you follow these simple tips... you can save a significant amount of money while camping or living in your RV. If you enjoyed this article, please share it using the buttons that are near the top of the page.

One final note... we know not everyone is religious and that's OK. We are all free to believe as we see fit. But if you have an emptiness in your life that you just can't seem to fill, fill it with something that matters. Seek out Jesus Christ and accept Him, trust Him and see how wonderfully He can affect your life both here and for eternity.