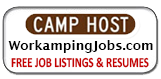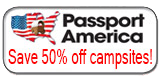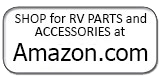 What do I want to have in my RV?
You've been on one or more camping trips and are now thinking about things you'd like to have for your camper. Hopefully, this page will help you figure this out. If you are looking for things you will NEED for your camper, check out this page.

This list is in no particular order and not everyone will agree with it, but that's quite alright. Feel free to add your suggestions via the comment box below.


Extra Fuses - If you ever blow a fuse... no, when you blow a fuse in your camper, you will need to replace it. We keep an assortment of fuses just in case one blows. If it blows a fuse twice, it is time to figure out why.


Extension Cords - There may be something you want to plug in and the cord is just too short. Keep an ordinary grounded extension cord around for times like these.


Disposable Gloves - When handling something greasy or perhaps dumping your holding tanks, a good pair of disposable gloves come in handy.


Flashlights - Having a good rechargeable flashlight is a good idea. Having a spare regular flashlight is also a good idea.


Tools - One day, something is going to break, need removed or need tightening. When that happens, having a good tool set is important. Here's what we carry.


Cleaning Supplies - Degreasers, window cleaner, soaps, black streak remover, awning cleaner, etc. You do want to look good, don't you?


Camping Memberships - Passport America (50% discount).


Tire Pressure Gauge - Keeping proper tire pressure in your truck and camper is very important. Having a good tire pressure gauge is a no brainer.


Walkie Talkies - Being able to hear someone who is guiding you into a camping spot is important. Screaming so you can be heard will only aggravate you and your neighbors so we suggest a pair of walkie talkies. Cell phones are OK but you might not always have a good signal.


Camera - We want to see pictures of you camping! So get a good portable camcorder and a decent digital camera and start taking pictures.


Hose Quick Disconnects - When hooking up your water hose and filter, it is much easier to do if you have a set of hose quick disconnects. Visit your local hardware store and buy as many sets as you need.


Mods - Oh yes, the fun begins when you start modifying your camper to make it uniquely yours. We have done so many mods and they are all well worth doing. You can see them on this page.


Solar Power - If you want a quiet way to recharge your batteries, then solar is what you are looking for. We added 270 watts of solar to our camper and you can read about it on this page.


Generator - If you want a noisy way to recharge your batteries, then a generator is what you are looking for. You can also run your A/C and microwave with a generator... can't reasonably do that with solar.


Warning Triangles - If you have a breakdown on the side of the road, you don't want anyone running into you. A set of reflective warning triangles will help.


Spare Tire - No, not the one growing around your mid-section. Make sure your truck and camper have a spare tire and make sure it holds air!


Jack - If you do have a flat, you'll need a jack to fix it. Keep one that is big enough to easily lift your truck or camper. For your camper, you can use a tire lifting system if you have more than one axle.


Surge Protector - Protect your camper from power surges, high voltage, low voltage, etc. Install a quality surge protector today! There are 30A models and 50A models. If you think these are expensive, check the price on replacing the A/C, fridge and microwave in your camper.


BAL X-Chock - These are not the same as wheel chocks. These reduce the shake and shimmy you feel when walking in your camper. X-Chock Tire Locking Chock.


Shelf Liner - Prevent things from sliding around while traveling with a roll of non-stick shelf liner. Can also be used in between dishes to prevent breakage.


Holding Tank Chemicals - We don't use any tank chemicals. It just isn't needed since we installed a cyclone roof vent. If you want to use chemicals, try these.

So there you have it, the basic list of things you might WANT in your camper. Oh, you'll want them on subsequent camping trips as well so keep them in the camper! Now you can check out this page for things you will NEED for your camper.