Review - Coleman ProCat Catalytic Heater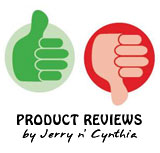 If you read the review on the
Big Buddy Heater
, you'll know we returned it because it worked too well. On its lowest setting, it put out 4000 BTUs which is a bit much for a 24' camper. As a replacement, we purchased a Coleman ProCat 3000 BTU Catalytic Heater.
This catalytic heater provides flameless heat from a pressure-regulated propane fuel system. The starting mechanism is a fast-acting piezoelectric sparker that ignites the propane (we call it a clicker). It is very easy to operate, you simply screw a 16.4 ounce propane cylinder on the back, turn the knob to "on" or "light" for a few seconds, and hit the clicker. BE WARNED, when it lights it produces a little fireball and a "woof" sound so don't have your hand or face in front of it. Also, the heater is bigger than it looks, the grill on the front is about the size of a basketball.
You can use the little 1 lb. propane bottles found at just about every major retailer in the country or you can do what we did... we bought an
adapter hose
that allows us to connect it directly to the propane tanks on the camper. A 1 pound bottle might last 7 hours, but a 20 pound tank will go a long way. We had a high pressure line run from our tongue mounted propane tanks to a cutoff valve near the entry door. We attach a hose from there to the heater when we need it, otherwise it all stays stored out of the way.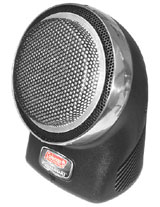 The heater moves the heat around with a fan, powered by two D batteries (not included). We bought a 3v AC adapter at Radio Shack so we didn't have to use batteries. We plug the little adapter into the inverter when we are
boondocking
or into a regular outlet when we have shore power. It also works just fine without the fan running, it just won't push the heat around as much.
If you're tired of the inefficiency of your RV furnace and you are in the market for a small propane heater, we can definitely recommend the Coleman ProCat. The only thing we don't like about it is that it will not run on low pressure (11 WC) propane. If it wasn't for that issue, we would have given it 5 stars.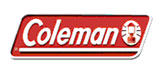 UPDATE: The internal fan on the unit we had died after less than 2 weeks. We sent it back and decided not to risk it on another one. For this reason we changed our rating from 4 stars to 3 stars. We still like the heater but think it needs a better fan.
UPDATE: It looks like Coleman no longer carries propane heaters.
You can shop for better
catalytic heaters
at Amazon.
The Coleman Procat offers the following features:
Flameless Heat
Cordless Operation
Insta-Start Technology
Designed for Indoor Use
Made in the USA
Limited Lifetime Warranty
Visit the official Coleman web site for more information.
Overall, we give the Coleman ProCat a 3 out of 5!
New comments have been disabled due to spammers.