Review - Dometic 310 Porcelain Toilet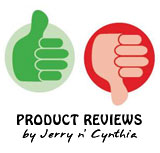 Our RV came with a fairly decent Thetford AquaMagic toilet but it had a few drawbacks. It was made entirely of plastic, it had a hand flush and it was really low. If push came to shove, I reckon we could have lived with it being made of plastic but the other 2 issues were deal breakers. We prefer the convenience of a foot flush, both for adding water to the bowl as well as a full flush. And as we get older, getting up from a low slung toilet gets harder and harder.
We knew we wanted a taller toilet with a foot flush so we started shopping around. When we came across the Dometic (also sold under the Sealand brand) Model 310, we knew we had found our toilet. It has a porcelain bowl but everything else is made of plastic. It has a foot flush that doesn't get in the way in the small confines of our bathroom, and it has a sprayer attachment which means we don't have to use the shower head anymore - LOL. It is also very tall, almost 4 inches taller than the previous Thetford model. And an added bonus is that it has a residential size seat! No more skinny toilet seat - Yay!
It comes with everything you need to install it, including a new seal. If your water line matches up, total removal and installation time is about 15 minutes. Of course, we had to modify our water line by adding a 12" flexible line so it would reach the inlet on the 310. The toilet is held in place by 2 bolts which are included.
The only issue we encountered after installing the 310 was the development of a water hammer. When you quickly close a water valve to halt the flow of water, i.e. releasing the foot pedal, the water flow abruptly stops and the flow essentially slams into the end of the water line making a thumping sound. Left unchecked, it can cause a leak at the weakest point in your water line which will
undoubtedly be behind a wall where you can't get to it.
The fix is easy, install a
water hammer arrestor
. This gizmo contains air which will compress, unlike water. When you close the toilet valve, the air in the arrestor is compressed absorbing the force of the water flow stopping thus eliminating the water hammer. Get one with a Shark brand fitting on it so it will be plug and play, no tools required other than cutting your water line. Get one on eBay.
The Dometic 310 is a full-size, lightweight simplified design and is an ideal replacement for other models. We are very, very pleased with it and wish we had upgraded to it a long time ago.
The Dometic 310 Porcelain Toilet offers the following features:
True, 100% bowl coverage
Tasteful and elegant Euro design
Lightweight and strong - 100% china
Drop away ball and valve with seal-tight system
Powerflush, swirl-jet bowl rinse action ensures a cleaner rinse
Comfortable 18-inch ergonomic seat height
Visit the official Dometic web site for more information.
We give the Dometic 310 Porcelain Toilet a 5 out of 5!

Buy your new Dometic 310 at
Amazon.com
today!
New comments have been disabled due to spammers.