Review - Cabela's Chaise Lounger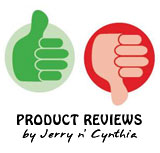 We've used a set of popup chairs outside the camper since we started camping in it. They are comfortable for the most part but weren't what we wanted long term. We shopped around and asked around to find out what everyone else was using... and it seems some sort of recliner was the most popular answer.
So we dashed off to the local RV dealer to sit in some. Very nice but also very expensive there! So now it was over to the Bass Pro Shop to sit in their chairs. Once again we found good comfortable chairs ranging from affordable to "you've got to be kidding me". One brand that kept popping up in the forums was Cabela's. We had no way to sit in them without buying one online as there is not retail outlet local to us. So we took a chance...
We ordered 2 Cabela's Chaise Loungers when they were on sale for $39.99 each. The regular price was $99.99 so we felt it would be worth it no matter what. The chairs arrived and we unpacked them, unfolded them, attached the cup holder that came with it and then sat in them. Ahhhhhhh. The spell checker says that isn't a word but trust me, it is. These chairs were very comfortable!

The material is not cloth as we found in many other chairs of this type. This means it is not as cushy feeling as the cloth ones but the mesh material on the Cabela's chairs is easily washable and it won't matter if they get wet. They will dry out much, much more quickly than cloth chairs. The head rest slides up and down to adjust for your size. Jerry is 6' tall and fits in the chair just right. Cynthia at 5'7" has leg room to spare.
We feel we got a very good value for our money on these chairs. They are very comfortable, lightweight, easy to clean and easy to store inside the camper. If you're looking for a really good outdoor "under the awning" type recliner, then grab yourself a chaise lounger from Cabela's. You'll be glad you did.
UPDATE: The wooden arm rests do not stand up to the elements very well and the finish comes off easily, leaving the wood exposed. Since these are outdoor chairs, it is disappointing to see this. This is why we did not give the chairs a higher rating.
The Cabela's Chaise Lounger offers the following features:
Cup Holder
Adjustable Padded Headrest
Bungee-cord Suspension System
Holds up to 300 lbs.
Heavy Duty Nylon Weave
Sturdy Steel Frame
Visit the official Cabela's web site and search for "lounger" for more information.
Overall, we give Cabela's Chaise Lounger a 3 out of 5!
You may also shop for
RV Lounge Chairs
at Amazon.
New comments have been disabled due to spammers.