Review - EZE RV Gutter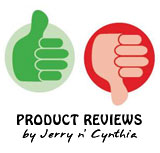 If you've ever had a window leak in your RV, you know how frustrating it can be. Preventing that leak in the first place is your best option. If you haven't had a window leak
yet
, count yourself lucky. If you've had a leak or just want to prevent a future leak, here's a solution.
On the awning side of our camper, water gets under the awning when it is not deployed and we are sitting still. It then proceeds to run down the side of the camper directly over the huge dinette window. This is more water than the window drain slits can handle. I didn't want to pull the glass out or seal the window shut so I started looking for a solution. I found it with the
EZE RV Gutter
.
EZE RV Gutter is available online. It comes in several lengths and colors and it is extremely easy to install. The most difficult part of it is cleaning your RV so it will adhere properly. Installation instructions come with the product and you can also see them
here
. I used a safety razor blade to lightly scrape the area first just in case there was something stuck to the RV that I didn't see or feel. I washed the area according to the instructions and applied the gutter. It was extremely easy and is certainly a 1 person job.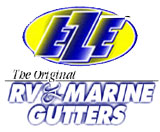 The instructions say to use clear silicone to seal any gaps you might have but I hate silicone. It doesn't last, it attracts dust and dirt and nothing sticks to it (except dirt). I use
ProFlex RV sealant
. It is 1000% better than silicone, has none of the negative aspects of silicone and lasts about 50 years once you put it on.
From the EZE Gutter web site:
The Original EZE Gutters help to eliminate ugly black streaks by channeling dirty water where you can easily wipe it off. It also seals leaks around your windows when installed correctly to a smooth, clean surface. These thoroughly tested and proven gutters are salt water friendly and will perform in extreme weather conditions, providing many years of service for your RV or boat. Because this is a Do-It-Yourself product the applications are limitless, for example: Horse Trailers, House Boats, etc. If you are the owner of a darker color RV be sure to click the link below to see how our black gutters add not only protection from dirt on your coach's paint but also provide a great looking trim finish. EZE Gutters make an excellent replacement for your faulty drip rails!
I bought a 10' section and installed it over the large dinette window under the main awning and used the leftovers on the side cab-over window on our Class C motorhome. It took about 30 minutes to do both windows and this included the cleaning.
The EZE RV Gutter offers the following features:
Available in 10', 50' and 100' rolls
Available in white, off-white and black
No Drilling Required
Uses 3M Adhesive
Visit the official EZE RV Gutter web site for more information.
Overall, we give the EZE RV Gutter a 5 out of 5!

Shop for
EZE RV Gutters
at Amazon.
New comments have been disabled due to spammers.