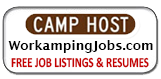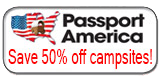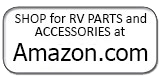 How to Get Your Mail While Living in an RV

We all get mail, some of it we want... some we don't. Even if you do all your bill paying online or through automatic debit, you're still going to get mail. When you're roaming around the country in an RV, it's kind of hard for the mailman to track you down on any given day. So how do you get your mail to "follow" you? There are actually 2 parts to this question. The first is...

Where will my mail be delivered to?

Have a family member or friend receive your mail and forward to you...


PROS: Doesn't cost anything other than forwarding postage.
CONS: They quickly get tired of doing it, they get aggravated at you, they might not repackage things properly, they might move or die on you and it is not a permanent address. OK for short term, but that's about it.

Rent a box at the local UPS store...


PROS: Easy to setup, personal service, packages handled properly.
CONS: Can be expensive, may not be viewed as a legal address.

Use a professional mail forwarding service...


PROS: This is what they do and they do it well. Personal, professional service and available options. Reasonable prices and usually considered a legal, permanent address.
CONS: A few require club membership (Escapees, etc.)

How will your mail be delivered to you and where will you pick it up?

There is no single answer here as each of us has different needs in regards to our mail. Do you need it quickly? Do you need it sent to you every week? How much are you willing to pay for the service? Are you in one place for extended periods of time or do you move around constantly?

Another variable is how your mail will be sent to you. If it is just a stack of letters, then Priority Mail might be the best option. If you have packages, magazines and other heavier items, then UPS or FedEx might be better. Let's look at where it can be sent...

Have it sent to the campground you are in...


PROS: Convenient and you can get items of all sizes from any service (USPS, UPS, FedEx, etc.)
CONS: Many campgrounds don't allow this and if they do, their method may not ensure privacy and security.

General delivery...


PROS: Mail is safe in a post office, can be held up to 30 days, available just about everywhere.
CONS: Not all post offices accept General Delivery; they won't take UPS and FedEx deliveries.

Have it sent to a UPS store...


PROS: Safe and secure, can receive packages and items from all carriers.
CONS: Fees can be expensive, locations are sporadic and you must coordinate with them in advance of receiving anything, franchise might go out of business.

So what did you guys do?

We went with a professional mail forwarding service, specifically My RV Mail in Crestview, Florida. They offer the best professional and personal service that we could imagine, they have very competitive prices and a wide array of service options. If you'd like to know more about them and to experience their great customer service first-hand, call them toll free at 800.844.3969 and tell them Jerry and Cynthia at "RV Road Trip" sent you.

The main reasons we went with a professional forwarding service were that we didn't want to burden family or friends, we wanted to be sure our mail was handled securely and professionally, we wanted a permanent solution and we needed it to provide us with a legal address to use for obtaining driver's licenses, vehicle registrations, etc.




My RV Mail offers the following services and plans are as little as $9 per month plus any postage you use:


Physical street address in FL to receive packages and FL state benefits.
Request a scan, download a scanned image of your letter.
View and forward your mail online option.
Shred all requested unwanted mail.
Unlimited weekly mailings.
Custom mail sorting.
Hold mail up to six months.
Go over mail via telephone - open mail if requested.
FREE Fax Services Available
FREE email address at MyRVmail.com with your Mail Forwarding Service.
Select the frequency of shipments to your location.
Choose what mail items you want us to forward, scan, trash or hold.
You choose where and how your mail forwarding is done (First Class, Priority, USPS, FedEx)

When we want to check our mailbox, we either call or look at our account online. If there's something we want sent, we tell them how and where to send it.

What about drivers license, vehicle registration, insurance, taxes, etc?

You'll need to answer questions like:


How expensive is insurance in your state?
Does your home state have a personal income tax?
How much does it cost to register your vehicle and/or RV?
Are there yearly property taxes on your RV or other vehicles?

These are serious issues that affect each of us differently. Make sure you thoroughly consider your choices before making a final decision. If you're going to be traveling full-time, you will need a "home base" for legal purposes. Choose the state that offers the most advantages to you. Florida is a great option for many people; Texas and South Dakota are also popular choices and they make it easy for you to establish residence there. With any of these 3, we think you'll be very satisfied.