Review - TomTom GO630 GPS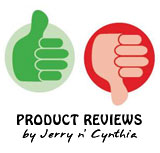 Our old GPS, a
Garmin Nuvi 205
affectionately named "Rita" just wasn't performing as well as we would like... so we replaced her! Now we have "Susan", a TomTom GO630 GPS system and we really like her much better.
Unlike Rita, Susan speaks the names of streets although she does struggle with pronunciation every now and then. This is not so bad and generally we get a chuckle out of it when it happens. She does very well at routing and rerouting and the best thing about her is she doesn't say "recalculating" 30 times in a row if we veer from the route she had intended for us. She just quietly reroutes us and keeps us headed towards our final destination.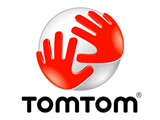 One very nice feature is the Bluetooth interface that connects with my cell phone. I have the slider phone from Straight Talk that Walmart sells and it works well. A few of the cell features are not compatible with my el cheapo phone. For example, I cannot import my phone book into the GPS thus preventing me from dialing via the GPS. I guess if I had a fancier phone, I'd be OK. In any case, being able to talk hands-free is good enough for me.
TomTom offers a huge assortment of Point of Interest (POI) files for free via the TomTom Home interface. I can download voices, maps, map updates, car icons and much more when I connect the GPS to my laptop (with internet access). I downloaded several POI files that show all campgrounds in the US, all State Parks in the US and all National Parks in the US. This, by far, is my favorite feature of the TomTom GPS.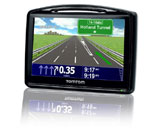 We've used Susan for several long distance and local trips and she has performed flawlessly for us. We can't say the same for ol' Rita. We got Susan for $139 on Black Friday 2009 and we are very pleased with our choice. Had it not been for the bluetooth issues, we would have given it 5 stars. If you are in the market for a full featured GPS, then we certainly recommend the TomTom GO630.
The TomTom GO630 offers the following features:
IQ Routes Technology
Advanced Lane Guidance
Easy Access to Traffic Info
TomTom MapShare Technology
Complete Maps of the US and Canada
Voice Address Input
Visit the official TomTom web site for more information.
Overall, we give the TomTom GO630 a 4 out of 5!
The TomTom GO630 is now obolsete, but you can shop for current TomTom GPS models at
Amazon.com
!
If you prefer the Garmin brand, you can shop for
current Garmin GPS models
at Amazon as well.
New comments have been disabled due to spammers.