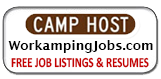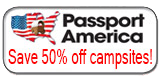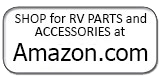 Review - Ziollo RV Flex Repair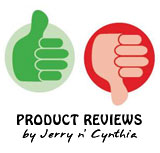 We were contacted by the folks over at Ziollo's RV Flex Repair and asked if we would test two of their products. They sent us a shipment containing 4 tubes of RV Roof Self Leveling Caulk and a 4ft by 50ft roll of RV Roof Repair Tape. If you've been RVing very long, you no doubt know that the roof is going to leak. It is not a matter of if, but when. You have 2 options to handle this issue, you can be proactive or reactive. We prefer to be proactive as it is a lot cheaper in the long run because you actually stop leaks before they happen thus preventing costly water damage.

Here's pictures of what we got in the package they sent us. If you're like us, you're already very familiar with other brands of these products and you know what they cost. It is nice to have a competitor in the market that has, in our opinion, an equally good product but at a much better price point. We always have at least one roll of repair tape and one tube of lap sealant on hand at all times in case of an emergency leak. If you want to be proactive, you should, too.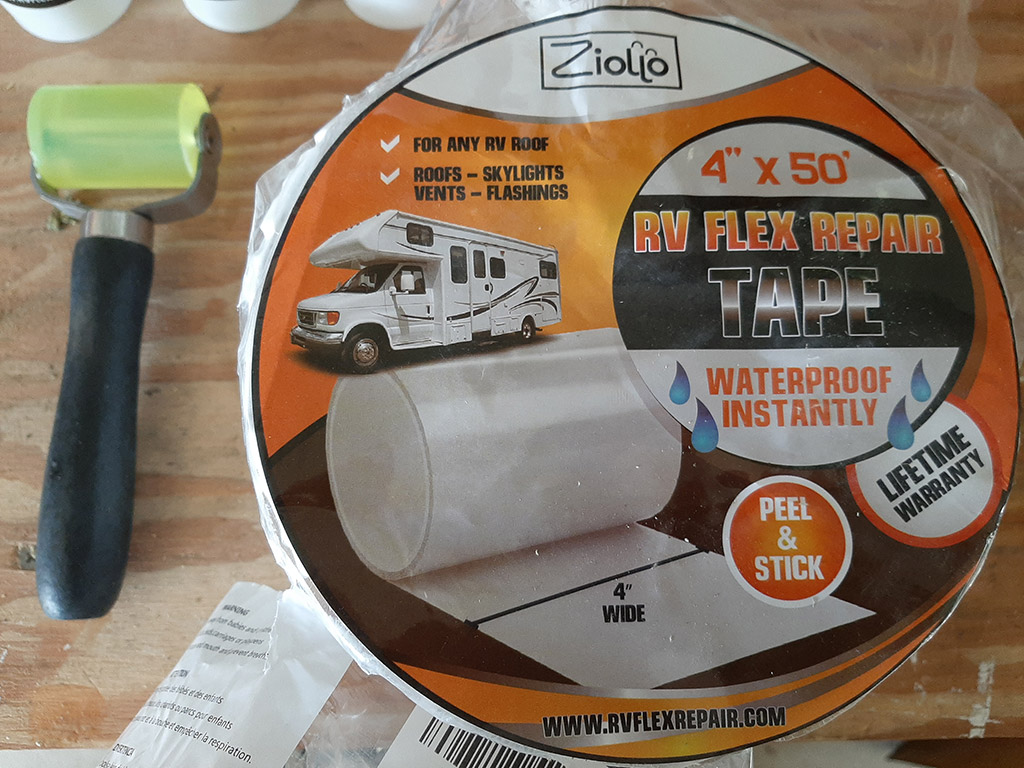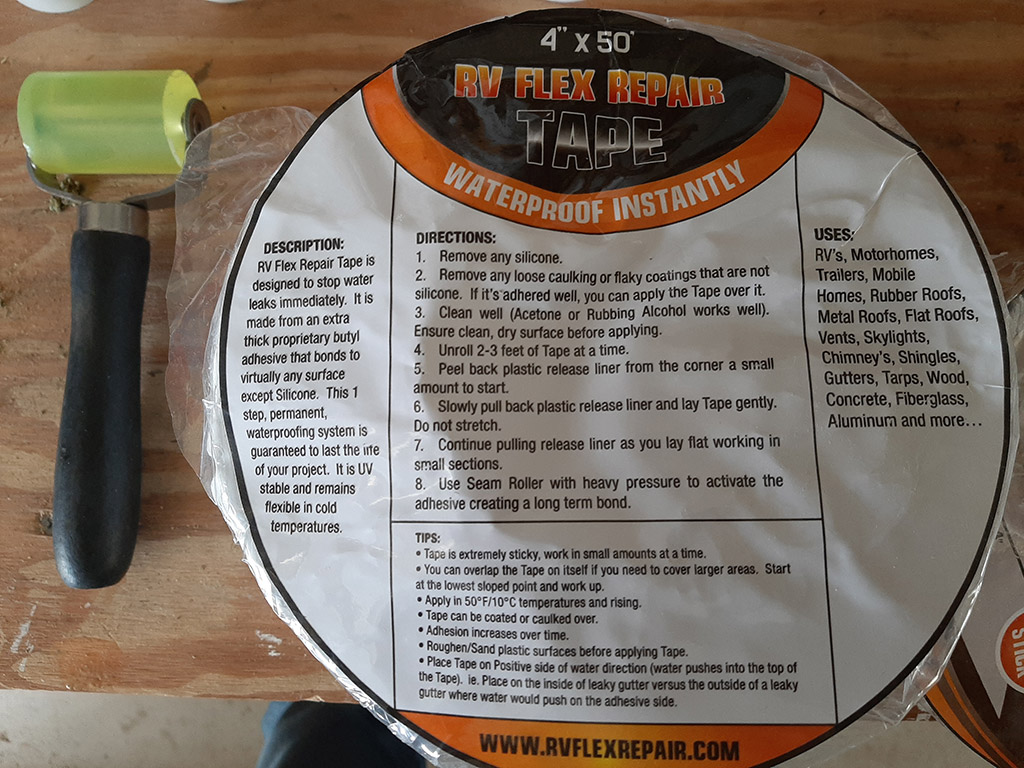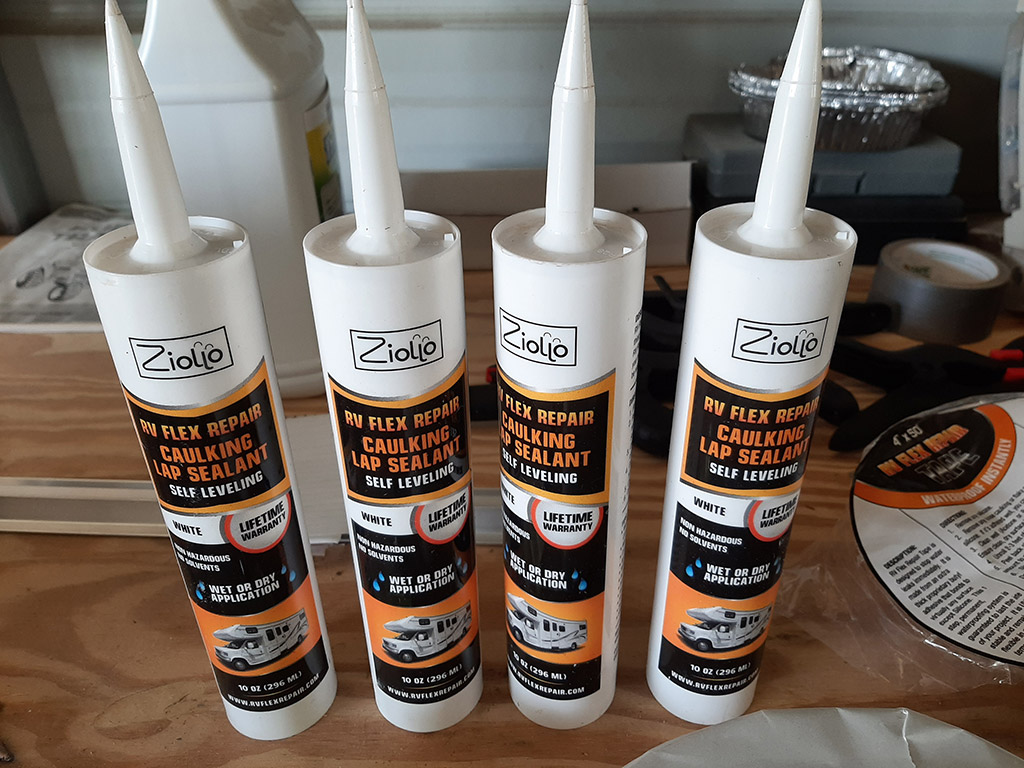 If you look closely at the packaging, you'll see 2 words that I love to see on products... "Lifetime Warranty". In the unlikely chance that the products fails, they'll replace it. Another thing I really liked is that they include a roller with their tape! This is about a $15 savings for you, plus you don't have to try to find a small roller yourself. I already had a metal roller that I bought years ago just for this purpose, but I liked theirs better because the surface won't rust like mine does.

My current camper is a Class B van and you'd think you'd never have a leak with a metal roof. Wrong! My roof started leaking when the van was a little over 2 years old. Thanks a lot, RAM. Below is a picture of what my roof did. It cracked at almost every seam and water was seeping in. Sadly for me, I was not as proactive as I thought I was and my first indication of the leak was a stain on the ceiling inside. I know, I know... I should be MORE proactive and less of a procrastinator. It happens to the best of us, right?



Installing the tape is very easy. It took me roughly an hour to cover every roof seam on my 21ft Class B with tape. Now, thanks to Ziollo, my roof won't leak anymore. If you're wondering why I didn't tape my roof seam before now, well when I first discovered the water's point of entry I hastily sprayed it with Plasti-Dip. That stopped the leak but did nothing to prevent future ones. From there, I forgot about taping the seams until Ziollo contacted us. Hmmm, I wonder if they knew I NEEDED their product?

I used the lap sealant on the roof of Cynthia's "she-shed" to seal up the screw heads that didn't seat right. Yes, her she-shed is covered by Allstate. Like you'd expect, the lap sealant is self leveling and does a great job stopping water intrusion. Whatever roof type your RV has, you can use Ziollo's RV Flex Repair Tape and/or Lap Sealant. We really like Ziollo's product and we're pretty sure you will, too. Now I would have given them 5 stars instead of 4, but during the installation process the clear backing you peel off to expose the sticky part of the tape, kept snagging. Below are 2 pictures of what I am talking about. The first 2 times it did it, I didn't realize it and was rolling down the tape as you're supposed to. When I noticed it wasn't sticking on one side, I investigated and found the snagging. It was a pain to get the clear backing off next to where I just rolled it, so when you apply it be sure to watch carefully for this problem. If you catch it before you roll it, it is easy to get going again. To be fair, I cut the 4" tape down the middle because my seams are very narrow. It could have been my scissors fault but it cut so easily, I don't really think that was it.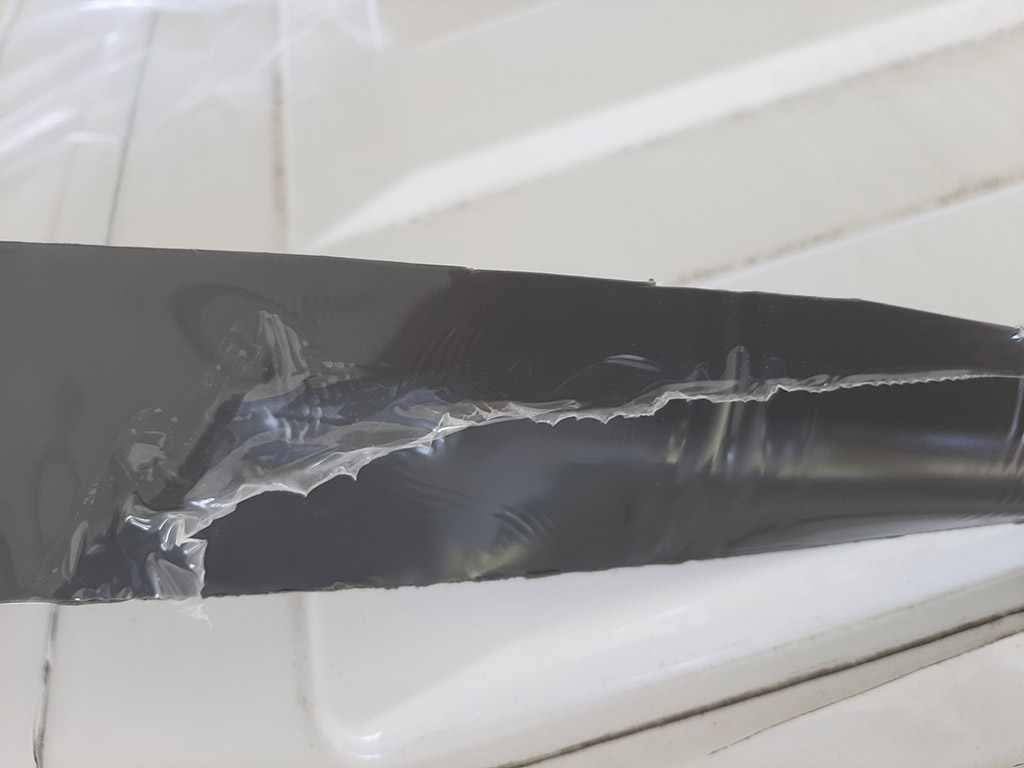 The Ziollo RV Flex Repair offers the following features:
Listed as Amazon's Choice
Lifetime Warranty
Very Easy To Install
No Special Skills Needed To Install
UV Protected White Backing
Installation Instructions Available
Visit the official RV Flex Repair site for more information.
Overall, we give Ziollo RV Flex Repair a 4 out of 5!



Shop for a Ziollo RV Flex Repair Tape at Amazon.com!
Shop for a Ziollo RV Flex Repair Lap Sealant (1) at Amazon.com!
Shop for a Ziollo RV Flex Repair Lap Sealant (4) at Amazon.com!








New comments have been disabled due to spammers.