Review - Big Buddy Portable Heater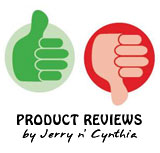 The furnace that came with the camper does a great job of heating it, it just doesn't do it very efficiently. Since it is a vented system, a lot of the heat goes outside. We wanted a ventless heater so 100% of the heat would stay in the camper. Vented heaters are safer than ventless heaters, but if you follow the instructions and heed the warnings, you'll be fine with a ventless heater. No doubt you will encounter people who claim you'll die if you use one... but these same people are likely to have CFDD*.
We wanted a more efficient heater since the built in furnace used way too much propane and it also required 12v power. We looked at catalytic heaters as well as the brick heaters. The catalytic heaters, such as the Olympian Wave series, are great but they are expensive. The pitfall of them is that when (not IF) you need to replace the pad, it is very expensive. This is the reason we decided against getting an Olympian Wave heater for our camper.
The other option is the brick heater. They use a ceramic brick with little holes in it, the propane burns through these holes and generates heat. Lots of research led us to the Mr. Heater line of Buddy heaters. We chose the Big Buddy MH18B heater because it can operate on low pressure (11 W.C.) propane inside an RV. It has 3 heat settings, 4000, 9000 and 18000 BTUs. This is enough for just about any size camper!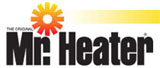 We keep ours on low since our camper is small. If we need to break the chill very quickly, we can set it on high. We always make sure there is sufficient ventilation when using the heater and you should, too. We added a fitting to our propane system so we can attach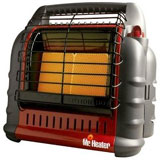 the Buddy heater using a quick disconnect when we want to use it. The hose stores inside a cabinet when not in use but it easy to get to should we run into a cold spell.
We really like the heater and are glad that parts, hoses and filters are readily available at most big box hardware stores. If you watch for sales, you can get this heater for $99 but otherwise it is usually $120-$139. Amazon carries them as do some Walmart and Lowe's stores. I am sure there are many other places that sell this great little heater.
The Big Buddy Portable Heater offers the following features:
Automatic low oxygen shutoff system
Accidental tip-over safety shutoff
Heats up to 400 sq. ft.
Can be used with 1 lb tanks
Can be used with a 20 lb tank
CSA certified
Visit the official Mr. Heater web site for more information.
Overall, we give the Big Buddy Portable Heater a 5 out of 5!

Shop for a
Buddy Heater
at Amazon.com!
*CFDD = Can't Follow Directions Disorder (Just kidding!)
New comments have been disabled due to spammers.