Review - Cipa Universal Towing Mirrors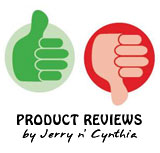 The stock mirrors on our F150 are of little use when we have the camper behind us. We needed some extension mirrors so we could be legal and see better while towing. We called Ford and found that OEM towing mirrors are about $500 a set... sorry, but that is
not
within our price range by a long shot. So we started shopping for a different solution. We quickly found out that our specific truck, a 2001 F150 SuperCrew Lariat 4x4 with the blinkers in the side mirrors, was the only exclusion on EVERY add-on mirror product list! OK, so now our options are really limited.
We knew better but decided to try to save a little money on tow mirrors. We bought a set of Cipa brand universal fit, clip on towing mirrors. We know there is no such thing as "one size fits all" but we hoped for the best. After all, the mirrors
must
fit something else they wouldn't be selling them. We did manage to find a pair for $50 so we bought them and brought them home.
After 45 minutes of trying every possible way, we gave up. The mirrors just wouldn't work on our truck. The clips were too narrow and thus wouldn't hang on to the mirror. The little suction cups that keep it from sliding were just too little to be of any use. Even when we thought we had them securely in place, we could not get them to line up in a position so we could actually see behind us.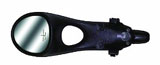 Now I know these mirrors must fit something, but I can promise you it is not a 2001 F150 SuperCrew Lariat 4x4 with the blinkers in the side mirrors! We ended up buying McKesh Mirrors and they are awesome.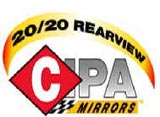 The Cipa Universal Mirrors offers the following features:
Probably fits anything but our truck
Great concept if it fits your vehicle
Inexpensive compared to OEM mirrors
Easy on/off system
Visit the official Cipa web site for more information.
Sadly, we have to give the Cipa Mirrors a 0 out of 5.
EDIT 04/13/2010: We no longer have the F150.
EDIT 04/26/2010: These mirrors don't fit a 2003 Chevrolet Silverado 1500HD either.
New comments have been disabled due to spammers.